About us
About the origin of UNA, a brief history
The winery is cultivating 86 acres own vineyards further 220 acres are cultivating under contract. All wines are fermented and matured in our own private cellars and when ready for market the various varietals will be featured in our portfolio.
The wine cellar is currently located in a newly built hall in Gols, where it is possible to guarantee a smooth process without any loss of quality, even in terms of larger volume. It goes without saying that the wine cellar and our logistics are state of the art technolo- gies.
Despite the fact that progress has found its way into our company, sustainable, ecologically justifiable work is very important to us.
Our longstanding, close and family-like links to Nationalpark Neusiedlersee not only make Harald Lehner a business partner of the national park, but they also mean that it benefits from native grazing animals, such as steppe cattle and different breeds of horses. Their dung ends up being used as fertiliser in our vineyards; our manure consists exclusively of natural waste, and we do not use any chemical products.
Burgenland – Lake Neusiedl – Seewinkel
The Neusiedlersee wine-growing region is situated on the eastern shores of the large, shallow steppe lake, the Neusiedlersee or Lake Neusiedl. The designated vineyard area stretches from the wine town of Gols in the north, through the flat terrains of the Heideboden and down to the Seewinkel, adjacent to the Hungarian border. A wide variety of grapes flourish on its 18 901 acres. Since March 2012, the new Neusiedlersee DAC stands for fruity and harmonious red wines made from the Zweigelt variety and that reflect the region's climate and soil. The wines also are available with the additional designation of "Reserve" either as a pure Zweigelt or as a Zweigelt-dominated cuvée blend. The Neusiedlersee DAC region includes the political district of Neusiedl am See, except for the communities of Winden and Jois. The white wines with the Burgenland designation of origin, reflect their beautiful body and balance when they come to the market as Qualitätswein.
The region's leading white variety, a wealth of white wines are produced from Pinot blanc, Chardonnay, Welschriesling and aromatic varieties like Sämling and Muscat Ottonel.
The famous Grüner Veltliner  can also be found here much more fruity than in the north, but very aromatic with not quite as much acid.
Southeast of the Austrian capital, Vienna, the continuous influences of the warm Pannonain climate help define the character of the wines. In contrast to other areas, a fuller, rounder body is characteristic of the wines from Carnuntum, the Thermenregion and Burgenland. The Pannonian area is where Austria shows off its prowess in red wine production. The full-bodied Zweigelt is dominant from Carnuntum to the Seewinkel. The fruity Grüner Veltliner south of the Danube are the result of shorter winter times and more hours of sunshine in the summer months.
The soil is loess ( wind-blown silt, 20-50% micrometer size range, 20% or less clay, a bid sand and calium carbonate) and blacksoil, closer to the lake in Seewinkel you find gravel, Sand and salty soil which is very mineralic.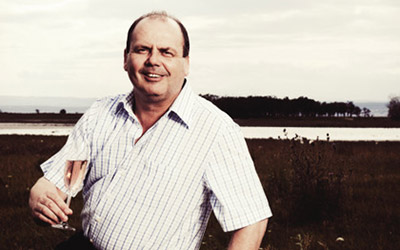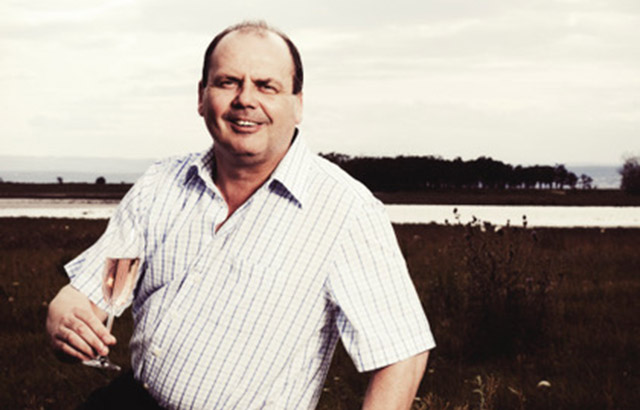 Harald Lehner established 1995 the " Pannonischen Weingärtner Neusiedler See "
The winery grew thru the years to one of the leading wine producing companies of Austria.
Wines under this brands,  were well known in and abroad Austria.
2007, Mr. Harald Lehner separated from the " Pannonischen Weingärtner" to dedicate his power the new developed premium brand " Gaudium Vinum Galos "
High quality wines and a perfect price – quality ratio, this is Mr. Lehner target. 
He is an oenologist,  winemaker  and cellar master with complete conviction.
Mr. Lehner cultivates his wines himself and stands for their quality. No chemical additives are used in the winery either. Among other things, animal protein was banned from the process long time ago. Only biological protein is used for fining. The wines from Golser Wein are therefore vegan and therefore committed to the spirit of our time. Sustainable work is an important factor in our company.  
Large, well-known companies have been interested in Mr. Lehner´s wines for many years, but in order to gain a foothold in the modern demanding world we create a new brand.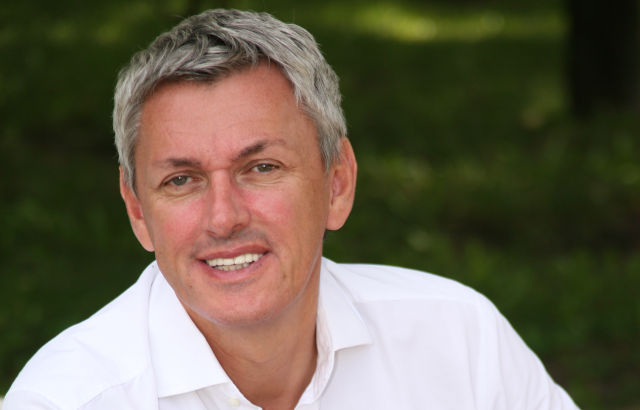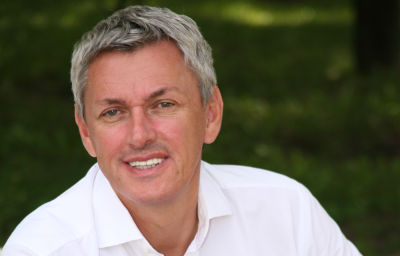 The story of a passion:
I grew up in Vienna's best wine region, Wien-Mauer, surrounded by vineyards. The parents of some of my schoolmates were winemakers and help was always needed in the vineyard and in the cellar. I helped in between school times very energetically and of course even then tasted (moderately).
The passion for wine has remained with me, and in the course of my professional career, the knowledge of wine has been very useful to me. Especially during my work as a hotel manager, in the Maldives, but also during my activities in Florida, USA and Russia. I became a real wine patriot.
From that point of view, it is not surprising that I immediately agreed, when Rudi invited me to join him in presenting our Austrian wine from UNA, to bring wine connoisseurs all over the world closer…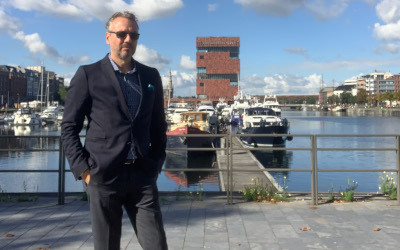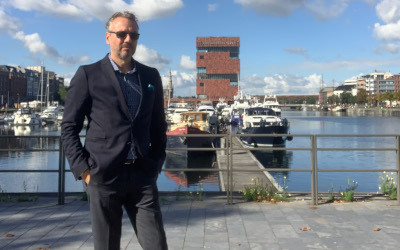 All roads lead to wine – here is my story, Rudolf Trischler
My first introduction to wine started during my training days at Hotel school, but it was not until 2008, when the economic crisis hit us, that I decided to make wine my solo career.
I attended several wine courses to broaden and deepen my knowledge of wine and from there I started working in the international wine trade.
In 2013 my path led me to Gols where I got to meet Harald Lehner. I started growing the export side of Golser Wein and till this day, he is a man I greatly appreciate and respect.
The time came in 2015, where we wanted something new, exciting, and appealing to the younger generation of wine consumers. It needed to look modern, young, and lively and deliver good wines at affordable prices.
I soon realized that most Austrian names were not easy to pronounce, so we were looking for a short, easy to remember name. Sabines daughters name is UNA.  This was perfect! Easy to pronounce, easy to remember and still a name that has personal meaning for us.
The design and creative parts were placed in the hands of Sabine Basista, while I look after the markets and Harald needs to ensure the delicious wines keep on flowing!
UNA was born! THE LIGHTNESS OF WINE – our slogan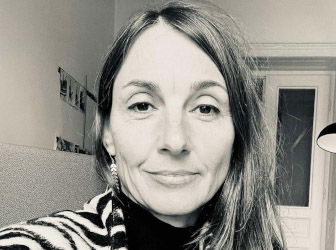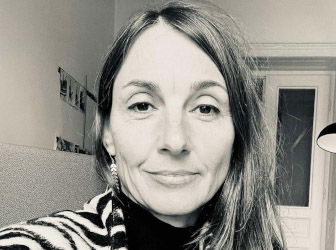 Sabine and UNA.wine …. the connection 
With Rudi's knowledge and experience in the Sales field, he knew exactly how important having the right label was. As an architect, I thought this would be a good opportunity to try my hand at something more graphic, something I have always loved. So, when Rudi asked me to help with the new label design, I jumped at the chance of doing something more creative!
Each wine varietal is represented by a different color and the main design is a collection of wine bottles in various shapes and sizes either drawn in pencil or painted with ink.
Great attention to the finer detail was given in finalizing the designs and with the name of my daughter represented in this brand, the UNA range is very dear to my heart.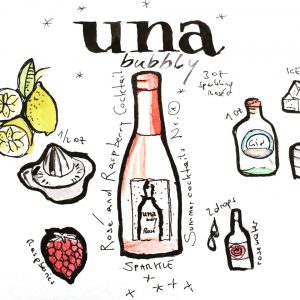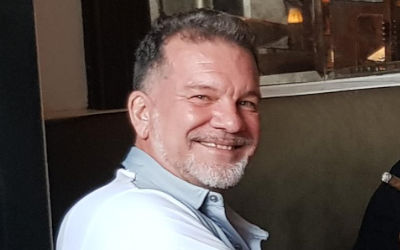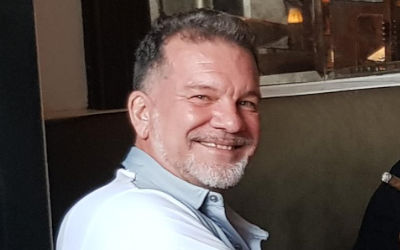 Originally from Australia, I have been living in Thailand for nearly 30 years. I met Rudi Trischler and Harald Lehner in Austria and appreciated their wines from the beginning. I was very impressed by the winery and the vineyards and appreciated the traditions and especially the warmth with which I was welcomed. Over the years, Rudi and I became friends, and it also became clear that I wanted to support them in their expansion in Southeast Asia.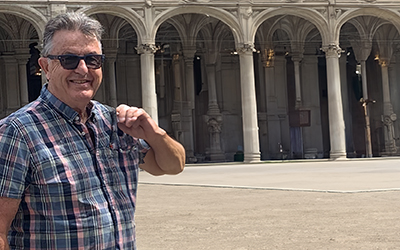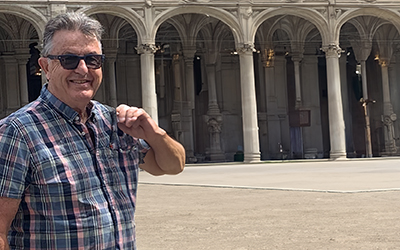 I have lived in the USA for over 30 years and have been in the wine business for more than 10 years.
I have been working with UNA WINE for more than 5 years now. As a Swiss native, I have been familiar with Austrian wines for a long time and have a longstanding partnership and friendship with Rudi and Harald the winemaker.
I have visited the wine region and the winery several times and it is always nice to see where the wine we enjoy in the USA comes from.
" Prost "
Catalogue
Download our catalogue